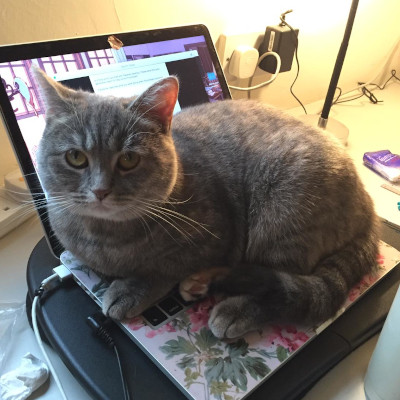 Teaching activities
Please feel free to get in touch (see ABOUT for e-mail) if you are interested in doing research projects with me. I make it a point that I don't take anyone on without having talked with them at some point. For post-docs and post-grads, I would primarily be looking to supervise ocean circulation, dynamics or climate related research, and normally the project I propose will have a strong computation component. You are welcome of course to propose your own, but then funding source and money becomes a possible constraint.
Short projects
If on the other hand you are a UG or MSc student say looking to do a short project with me (e.g. final year projects, part of the HKUST IRE program looking for research experience, or just generally interested in doing something a bit different), then I highly recommend you get in touch with me in advance, so that I can cook up a project according to your interests etc. (because otherwise I make the on-paper project titles deliberately vague and open-ended). Projects can be fairly flexible/random in terms of topics and area, and a few I am interested in are (list has a very strong theoretical bias):
atmospheric dynamics (particularly on waves, and stratospheric dynamics)
data assimilation techniques
foundations of machine learning algorithms
ocean related thermodynamics
(Shannon) information entropy (theory and applications)
chaotic mixing and dynamical systems theory
topics in fluid dynamics (classical, magneto, quantum)
computational/statistical methods
symplectic geometry and Hamiltonian mechanics
PT symmetry, non-Hermitian operators, and classical mechanics
...your suggestions?
---
Current teaching/mentoring activities
| | | | | |
| --- | --- | --- | --- | --- |
| | MSc | Zipei DONG | Information entropy | Sep 21 - now |
| | UG | Tian Ju (Tim) DU | Data assimilation in Lorenz models | Sep 21 - now |
| | UG | Haruki SAEGUSA | Chaotic mixing | Jun 21 - now |
| | PDRA | Gautam KUMAR | Fluid instabilities | Mar 21 - now |
| | PhD | YAN Feier | Machine learning topics | Feb 21 - now |
| | PhD | NA Yongsu | Inverse methods in oceanography | Sep 20 - now |
| | MPhil | LIU Yongqi | Representation of baroclinic dynamics over slopes | Sep 20 - now |
| | PhD | RUAN Xi | Responses of BGC models under climate change scenarios | Sep 20 - now |
| | PhD | LEE Han Seul | Sensitivities of Southern Ocean overturning circulation | Sep 19 - now |
| | | | | |
| --- | --- | --- | --- | --- |
| 21/22 | OCES2003 | Descriptive Physical Oceanography | lecturer | HKUST |
| | OCES3203 | Physical oceanography | lecturer | HKUST |
| | OCES3301 | Data Analysis in Ocean Science | lecturer | HKUST |
---
Previous teaching/mentoring activities
| | | | | |
| --- | --- | --- | --- | --- |
| | UG | Anastasia LEUNG | Statistical physics and Monte Carlo methods | Jun 21 - Aug 21 |
| | BSc | Rachel TSOI | Hadley cell models | Sep 20 - May 21 |
| | BSc | Jolie NG | ENSO models | Sep 20 - May 21 |
| | RA | Chinmayee MALLICK | Scientific computation and inverse methods | May 20 - Mar 21 |
| | Visitor | Ellie ONG | Baroclinic lifecycles | Oct 20 - Jan 21 |
| | RA | Floriane Oceane SUDRE | Turbulent dispersion in coastal environments | Mar 20 - May 21 |
| | BSc | Nick KANG | Chaotic mixing | Jun 20 - Aug 20 |
| | BSc | Haruki SAEGUSA | Chaotic mixing | Jun 20 - Aug 20 |
| | MSc | RUAN Xi | BGC models | Feb 20 - Jun 20 |
| | BSc | Kathryn CHOW | BGC models | Feb 20 - Jun 20 |
| | | | | |
| --- | --- | --- | --- | --- |
| 20/21 | OCES2003 | Descriptive Physical Oceanography | lecturer | HKUST |
| | ENVS3004 | Global Climate Change | lecturer (with Wang Yan) | HKUST |
| | ENVS6011 | Postgraduate seminar in ocean sciences | lecturer | HKUST |
| 19/20 | ENVS3004 | Global Climate Change | lecturer (with Wang Yan) | HKUST |
| | ENVS6011 | Postgraduate seminar in ocean sciences | lecturer | HKUST |
| 16/17 | MATH11181 | Mathematics in Action B | lecturer | University of Edinburgh |
| 15/16 | MATH08063 | Several Variable Calculus and Differential Equations | tutor | University of Edinburgh |
| | MATH08065 | Computing and numerics | | |
| 14/15 | MATH08065 | Computing and numerics | tutor | University of Edinburgh |
| 13/14 | MATH1060 | Introduction to Linear Algebra | tutor | University of Leeds |
| | MATH1010 | Mathematics 1 | | |
| | MATH2650 | Calculus of Variations | | |
| 12/13 | MATH2431 | Fourier Series, PDEs and Transforms | tutor | University of Leeds |
| 11/12 | MATH1055 | Numbers and Vectors | tutor | University of Leeds |
| | MATH1910 | Modelling and Investigations | | |
| | MATH2431 | Fourier Series, PDEs and Transforms | | |
| 10/11 | MATH2431 | Fourier Series, PDEs and Transforms | tutor | University of Leeds |